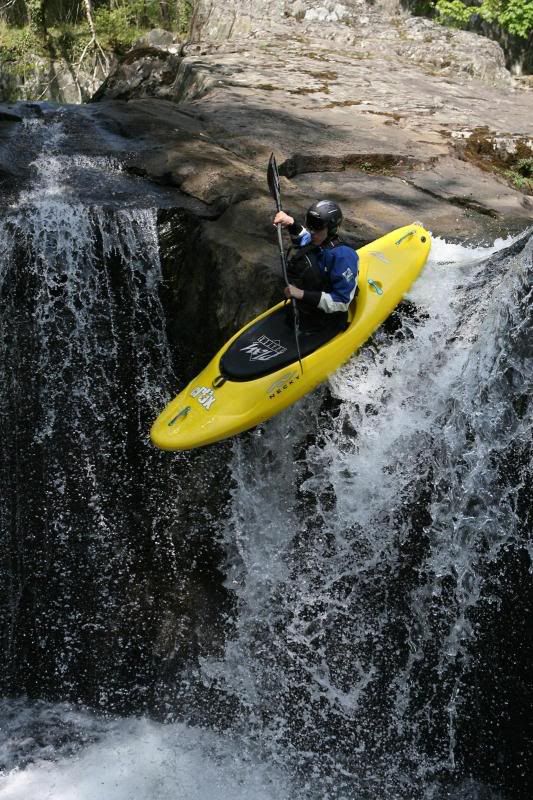 Another call to Adrian Trendal at Ogwen cotage asking very nicly if he wouldnt mind coming out for a few photos. PontC was looking a little low (ok... so there was hardly any water atall) but one of the shoots was still running nicly and I really couldnt wait for the rain to test my boat.
The Crux is alot shorter than most creekboats I have paddled in the past (certainly shorter than the critical mass), but what it loses in tracking it gains in manoverability... Welsh rivers are generaly low volume but require alot of manovering so I'm hoping where this is where the Crux will really show its true colours. Its certainly the nicest boat over drops that I have ever used, it re-surfaces predictably and boofs really easy
Just thought i'd post up the photos, they also feature my newest set of Lendals
191cm, double torque, XPS carbon shaft
20 degrees feather,
kinetic XTI carbon composite blades,
The new setup really suits me. I've been using the double torques and composite XTI's for a while now since doing the first testing when Nick@Lendal sent them too me. I've really loved the blades, powerfull yet stil predictable they are the blades i have been looking for, though I must admit I miss the overall power of the KineticPowers it was a small price to pay for the all round versatility of the XTI's.